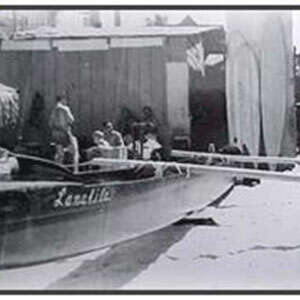 Lanikila 1948–1952
The Lanikila was acquired by the original group of Waikiki Surf Club beach boys: Wally Froiseth, George Downing, John Lind and others. The Lanikila was in really bad shape and these individuals dug her out and redid her as best they could. They used this canoe to race in the Molokai, the second year WSC participated and the crew came in first place. The Lanikila was eventually donated to a church in Waimanalo. Wally Froiseth attempted to look for the canoe for many years after but it was never found. It is said to have just deteriorated from lack of repair and care.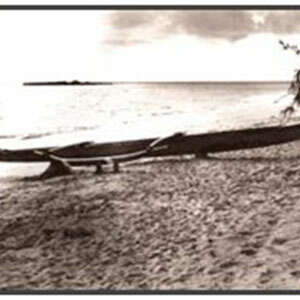 Malia 1948–1988
The Malia is owned by WSC and plays a prominent role in Hawaiian canoe racing. The hull of the Malia was used as a mold for the building of fiberglass canoes. The Malia mold canoes are still used for racing today, in the interscholastic League of Honolulu (ILH) high school canoe paddling season. The Malia was damaged severely in 1979 in the Waikiki MacFarlane race when it collided with the Koolau Canoe Club. It lost its entire bow section. The Malia, with temporary repairs, finished the regatta that day. "The Malia is the soul of WSC. She is part of the family. We all love her dearly". These are the kinds of sentiments shared about the Malia by those who paddled in her. The Malia was repaired by Wally Froiseth and was back in racing in the following year.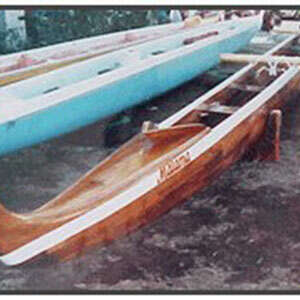 Malama 1989 to 1994
The Malama was loaned to WSC by the Philip Naone family. Then Naone family is the owner of the canoe and the canoe is now raced on Maui with their son Mark Naone and his canoe club Malama Ula. The Malama was also severely damaged while it was being towed down to Hale O Lono Harbor on the island of Molokai for the Women's Long Distance Race Wahine O Ke Kai. The members were literally picking up splinters of wood to take home to be used to repair her.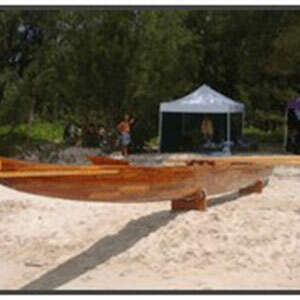 Tutu 1995-Present
The tutu was built by Wally Froiseth and his daughter Luana Froiseth. The Froiseth family loaned the Tutu to WSC for racing during the regatta and long-distance season.